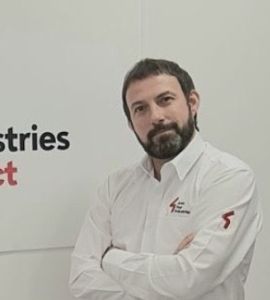 بول هادفيلد
مدير مبيعات
,
مجموعة ايريا فور إنداستريز الشرق الأوسط
Paul started his journey in the industry in the late 90's with a never ending passion for live events from a very early age due to his musician father.
During his extensive career, Paul has worked for a number of high profile manufacturers that specialise in Trussing, Structures, Staging, Rigging & Automation.
His career over the years has included being a crucial part of the team of well know industry names such as Litec, Tomcat, Columbus McKinnion (CM), Litestructures and more recently he was working for over a decade for industry pioneers Prolyte based in The Netherlands.
Paul has travelled extensively and been fortunate enough to have experienced many different ways in which our industry operates around the globe such as UK, USA, South Africa, Asia, most parts of mainland Europe and of course the Middle East.
His experience of many areas of daily life in our industry has seen him use his talent for structural solutions on many events, from venue based events such as theatres, bands, DJ's and clubs, recording studio environments most notably the world famous Abbey Road Studios in London, TV & Broadcast such as the BBC studios in London & Manchester right through to the many tens of thousands attended and much loved Music festivals around the globe.
Now based in UAE, Paul is working for the regional office at Area Four Industries who manufacture a wealth of some of the industry's most popular and respected brands in Trussing, Structures & Staging such as LITEC, PROLYTE, MILOS, TOMCAT, JAMES THOMAS ENGINEERING (JTE) alongside the innovative Hoist & Control systems manufacturer EXE TECHNOLOGY.
Having had previous experience with a number of these brands during his career, Paul is immensely proud to be part of this exciting group of companies and is using his experience to further the support the industry in the Middle East & GCC regions.