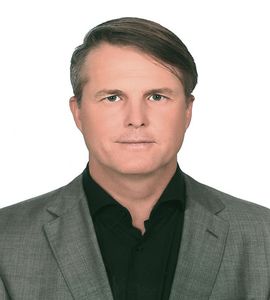 جون ليكريش
رئيس تنفيذي
,
شركة فلاش للترفيه
John Lickrish is the Chief Executive Officer of FLASH Entertainment. In this role, he leads the creation of world-class, unique and extraordinary events for Abu Dhabi and across the region. Since the inception of FLASH Entertainment more than 10 years ago, he has been instrumental in transforming the UAE capital into a regional hub for premier unmissable events, fostering a center to nurture local talent and contributing to the city's expansive entertainment legacy.
Under his expert direction, the company has grown from just two people delivering a sell-out Justin Timberlake concert in 2008, to a pool of 60+ qualified and experienced staff who cement its position as the leading entertainment and live events company in the region today. As the CEO of FLASH Entertainment, he has been acknowledged for his pioneering talent and awarded 'Outstanding Contribution to the Middle East Entertainment Industry 2016' by the Middle East Entertainment Awards panel and is a regular guest speaker and panelist at leading industry events.
Originally from Toronto, John attended the University of Western Ontario. During this time, he began promoting music events and upon graduating established a small independent record label management and events company, "Blue". As President and CEO of Blue, John led the company to great success, producing fifteen tracks which were distributed globally and recognised by both electronic artists and major DJs, managing nearly 50 artists and delivering over 100 events during his six-year tenure. Experiencing similar success at the helm of FLASH Entertainment, John has steered the company to winning 60 awards, engaging over 7.5 million fans over more than 3,000 event days. He's soon to lead the business into Saudi Arabia and Dubai as FLASH Entertainment expands and makes its mark across the region.