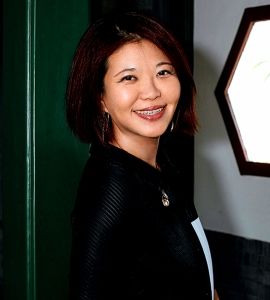 سيندي هوانغ
المؤسس والرئيس
,
إن بالس كرياتفز إل إل سي
With over 20 years of experience in the entertainment and performing arts industry, Cindy took an interest in the international platform very early on in her career. She began her career at BMG International Artist and Repertoire (A&R) where she liaised with its Asian offices to bridge the crossover of Asian artists to the US. She facilitated the first BMG Pan-Asia A&R Conference in Beijing in 1999, personally handling all logistics associated with the event. From 2006 – 2008, Cindy served as Associate Producer of the JC Penney Asian Excellence Awards show in Los Angeles, which has the distinctive designation of being the first nationally, broadcasted Asian American awards show in the United States.
In 2002 she joined CAMI (Columbia Artists Management) where she worked closely with world renowned artists such as Oscar winning composer/conductor Tan Dun, Howard Shore, John Mauceri, Fes Festival of World Sacred Music, Lord of the Ring – The Symphony and Cirque Eloize. During her time at CAMI, she produced the announcement panel discussion for the Fes Festival of World Sacred Music North America tour. Following the panel, she facilitated and lead several US programmers and festivals to attend the Festival in Fes, Morocco with her. She also served as tour manager for the premier of Lord of the Ring – the Symphony in Taiwan.

From 2004 to 2015 she worked with Concert Artists Guild (CAG) as the West Coast and Asia Pacific Booking and Managerial Associate to help mentor and launch young classical musicians and ensembles. She most recently worked with Cadenza Artists, LLC as the Director of Booking and Business Development for the Middle East and Far East.

InPulse Creatives, LLC was founded in May 2018 with a goal to provide creative solutions for artists, creators and stakeholders who have an interest in bringing their work or find collaborative efforts in the MENA / GCC and Asia Pacific Region.
In April 2020, she created, produces, and co-hosts the "Close Encounters" series. It is an online talk show that focuses on issues and topics about the performing arts industry. Each episode is joined by guests ranging from artists, producers, programmers, and arts leaders.